Meet our October Employees of the Month: Ady Roberts and Sam Corner
We are delighted to announce two October employees of the month, Ady Roberts and Sam Corner.
Ady Robert's journey into the glazing industry began in 2002 as an apprentice at Jackson Windows! Since then, he has developed his expertise, gaining a range of experience in various roles. Earlier this year he joined our award-winning fitting team at Tradeglaze full time. Ady shows a dedication to delivering top-notch installations and helping our customers achieve their dream homes.
When asked what he likes most about working here, Ady said, "I like the way the company is always looking at ways to improve and progress in the industry. With so many varied and challenging roles, the industry is never boring."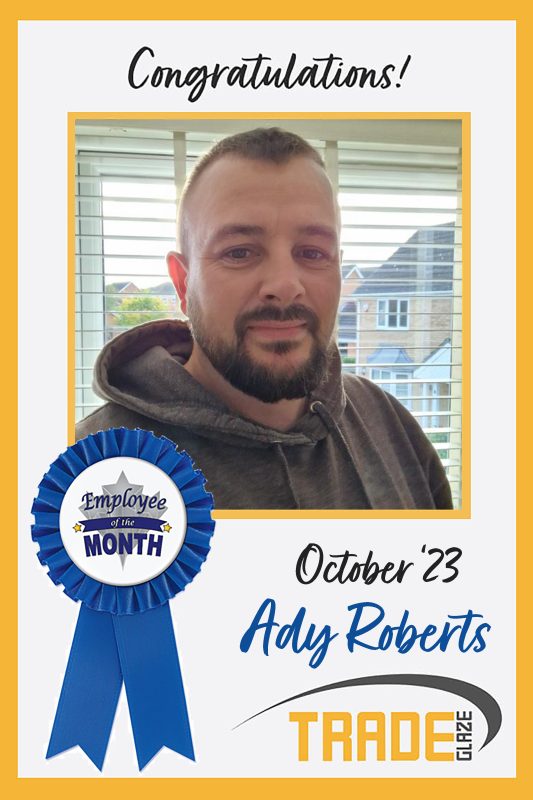 Sam Corner our Sales Coordinator, is approaching three years in his role. He plays a pivotal part in supporting our customers and sales teams.
We caught up with Sam to find out what he loves about working at Tradeglaze and he said, "The ambition. It's a very ambitious company, there has been lots of change for the good here since I started, and I know there's lots more to come."
"Working here also allows me to grow personally and professionally. My role is constantly developing. Recently, I have been able to delve into the trade side of the company and hope to be able to help across all departments in the future."
Sam also offered some advice for anyone interested in joining the industry, "You've got to be incredibly thorough and knowledgeable, it's not an industry you can blag your way around anymore."
In the new year, Sam is looking forward to potentially running the Manchester marathon with an aim to beat his time from last year.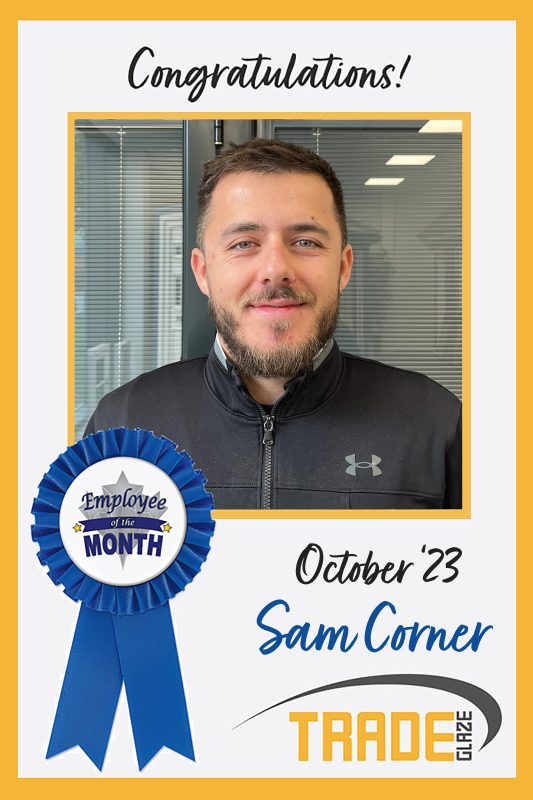 Congratulations to Ady and Sam on earning Employee of the Month! Both of you completely deserve it, with your hard work and commitment to the team. We are very lucky to have you both!