Meet our September Employee of the Month: Erik Chapman
Happy Monday, everyone! We are back with #MeetTheTeamMonday. Today we are delighted to introduce you to our September Employee of the Month, Erik Chapman!
Erik is our aluminium fabricator and plays a key role in manufacturing windows and doors in our aluminium factory to customers' specifications. His skills are crucial particularly now that the market demand is as high as ever and the popularity of aluminium continues to soar.
We asked Erik what he likes most about working for Tradeglaze and here is what he told us: "Since I was little, I have enjoyed making things, like building with Lego! I really enjoy the process of assembling windows and doors for our customers and seeing the final product made to the highest standard before it leaves the factory."
"I really enjoy the teamwork here, we all take a lot of pride in getting every detail right. Tradeglaze is a good place to work. It can be quite fast-paced at times but the atmosphere and camaraderie is great."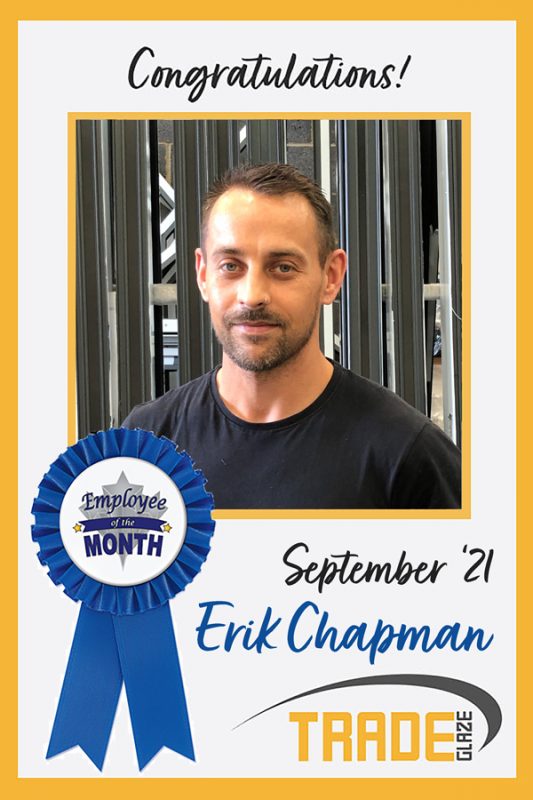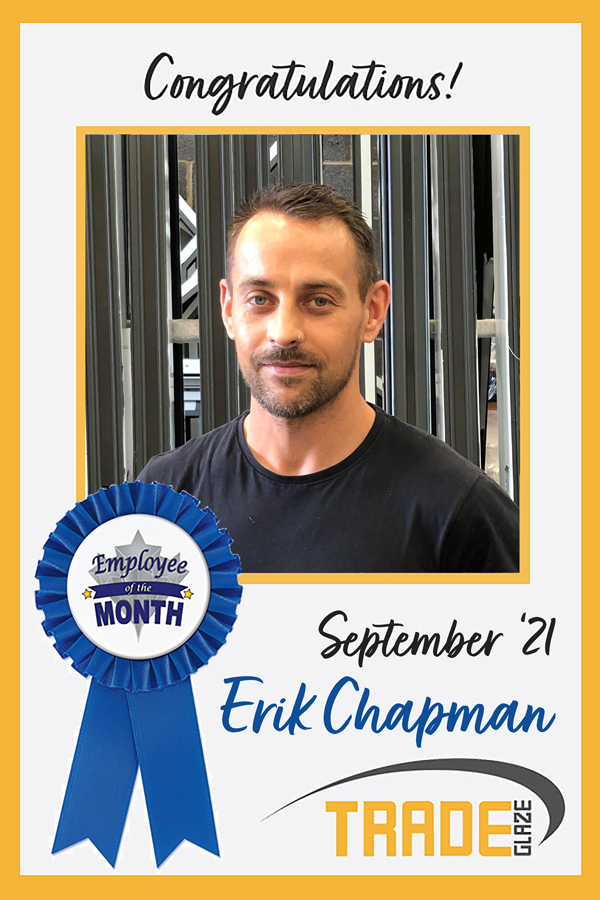 In his spare time Erik enjoys keeping fit and BMX racing! This is something he always wanted to do but missed the opportunity as a child. After years of riding as an amateur, he competed at the regional level in 2014 and made an immediate impact. He took part in nine rounds of the Midlands BMX Series 2015 Trophy, securing eight podium finishes to seal his first-place trophy. Erik then followed that with a remarkable second place at the UK Championships Masters. Wow! What an impressive achievement!
Our production manager Kenny King says: "Erik has been with us for nearly four years and is a real asset to the team. He is hard working, reliable, accurate and always strives for the best quality. He is a great team player and will step in to help others. All that with a smile on his face! He has a great, positive attitude."
Congratulations to Erik on earning the Employee of the Month! You are a super colleague and an inspiration to others. We are very lucky to have you as part of our team here at Tradeglaze.
To read more about Tradeglaze why not visit http://www.tradeglaze.co.uk and get in touch with the details of your next home improvement or commercial project!